Hospital optometrist
As a hospital optometrist you will be working in a busy, fast-paced environment, alongside ophthalmologists (medical doctors specialising in the eye) as part of a large team of eye specialists. You will have the opportunity to get involved in more specialised areas of optometry, such as treating and managing patients with glaucoma (an eye disease common among the elderly) or macular degeneration (the most common cause of blindness in western society).
Case study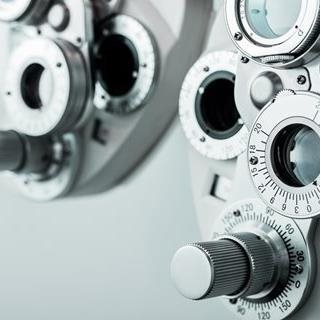 Shahista Patel MCOptom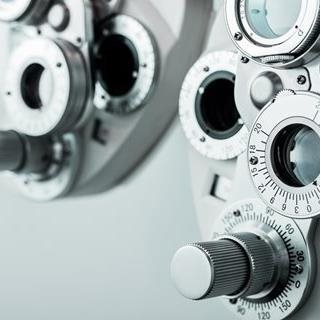 Omskirk Hospital
Why did you choose a career as an optometrist? I studied Biomedical Sciences as my first degree, after which I spent two years working at Manchester Eye Hospital. It was then I realised how much there is to learn about the eyes, and how much you can help a person by becoming an optometrist. From then ,I never looked back and I thoroughly enjoy my job now
What kind of people become optometrists? You have to be enthusiastic, caring and have an eye for detail.
What were your favourite subjects at school? Sciences (especially biology) and art
What was the degree course like? The actual degree is very challenging and requires a lot of hard work and dedication. But it's very rewarding and enjoyable at the same time.
Was it easy to find a job? Finding a pre-registration placement can be quite a challenge. My advice is to use your time at university to develop key skills to improve your employability, (eg, communication, organisational and management skills). You can those by taking part in all sorts of activities outside of your course - for example, I organised a bake sale to raise money for charity. It will also give you something unique to talk about at the interviews.
How is a typical day at work? I have two jobs so my days are always different. My day at hospital is divided in morning and afternoon sessions, In the morning I have a paediatric clinic where I test young children who may be struggling to see clearly at school and in the afternoon session I have a low vision assessment clinic. Here, I see patients who do not have very good vision and I try and help them make the most of the vision they have left with the aid of magnifiers. I also fit specialist contact lenses for patients who have very poor vision.
My other days are spent in a high street optometrist, where I spend most of my time testing eyes. This is quite exciting because you don't actually know why a patient has come for an eye test and I need to ask them relevant questions to find out and help them. I also fit contact lenses.
I work normal office hours (9-5) and my time at work goes really quickly, because I have a certain number of patients to see.
And the salary? Yes, all the hard work at university pays off when you have qualified.
What are the best things about being optometrist? Seeing people's faces light up when they can see clearly after you have performed an eye test on them.
And the worst? Well, I have to travel quite a distance to get to work, which means I have to wake up really early.
What's the most exciting thing that happened to you at university or at work? I met some amazing people during my time at university, and they will be my friends for a very long time. And I won 'best dressed optom' award at the Eye Ball in my second year!
If you weren't an optometrist what would you be? I think I would have been a cake decorator
Can you sum up an optometrist in three words? Yes! Attentive, enthusiastic and fun.
Any words of advice to those thinking about becoming an optometrist? Optometry is such a diverse profession. There are lots of different routes you can take including hospital optometry, high street optometry or becoming a lecturer or examiner. The list goes on. It is a profession which is always moving forward allowing optometrists to take part in extended, more clinically challenging roles.