Annual Report
President's report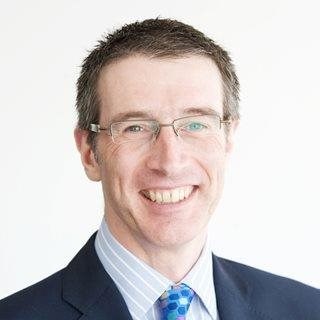 Colin Davidson FCOptom DipTp(IP)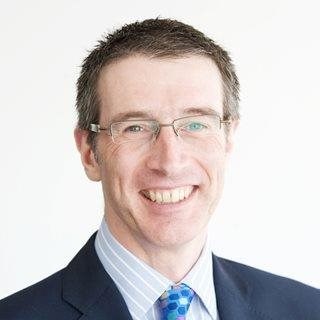 This year, the COVID-19 pandemic continued to impact on the way we lived and worked. But I'm proud to say that optometrists and eye health colleagues across the UK demonstrated our resilience, ingenuity and determination to overcome major challenges
and continue to provide safe and effective eye care to our patients throughout.
Our two main priorities for the profession this year were to protect practitioners and their patients, and to ensure that, as the pandemic lessens, optometrists continue play a key role in new eye care pathways:
Protecting optometrists and patients
We have provided the evidence-based guidance for safely adapting practice that the profession has depended on from the start of 2020, and have continued to do so through 2021. Our COVID-19 guidance has become the definitive reference for the profession and the health services in all four nations.
Having achieved key worker status and priority for PPE for optometrists at the earliest stages of the pandemic, this year we led on the successful campaign for free flu vaccinations for all front-line primary care practice based staff.
Preparing optometrists for new roles
We are playing a key part in shaping the future of optometry and the role of optometrists in transformed eye care services by leading the response to the GOC's Education Strategic Review. As the professional body for optometry, we are working closely with all stakeholders to ensure the highest professional standards in qualifying the profession continue to be upheld. We will also ensure that outcomes support the development and expansion of the profession's role and influence, and excellence in patient care.
Transforming eye care services
Working with policy-makers, sector partners and patients in the four nations, we are building on our profession's achievements to address the backlog and build a cost-effective, clinically safe and sustainable eye care service across the UK.
We are providing a voice for optometrists so that they are recognised for their achievements and have the opportunity to play a full and appropriate role in shaping and delivering future eye care. This year, the College and The Royal College of Ophthalmologists announced a second joint vision for safe and sustainable patient eye care services across the UK. We continued to strengthen our relationship with RCOphth and our main partners in the sector, including the GOC, governments and the health services in all four nations, in order to deliver our vision for expanding the use of optometrists in eye health delivery.
You can find more detail on our work in these areas in this annual report. And, rest assured, we will continue to make the case for a greater role for optometrists in primary and secondary eye care as we move to a post-COVID world.
This is my final year as College President, and I would like to take this opportunity to thank College Council, members and colleagues across the health care community for their dedication and support. Through this exceptional time, it has been an enormous pleasure and a privilege to work with you, and for you.
Our COVID-19 guidance has become the definitive reference for the profession.
Chief Executive's report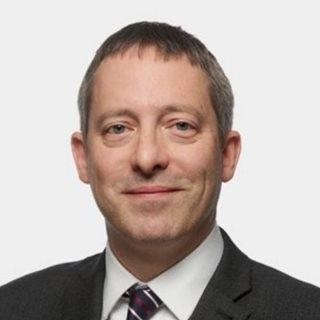 Ian Humphreys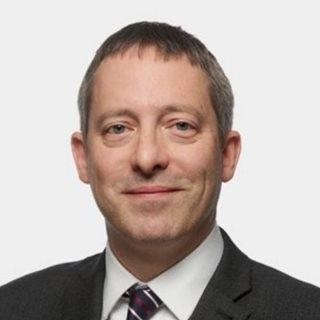 This year's annual report highlights how the College is delivering on its core purpose as the professional body for optometry - in inspiring and supporting optometrists to excel in the provision of eye health care, for the benefit of patients.
This central purpose is the focus of our ambitious five year strategic plan, which launched this year, and defines all that we do. We are taking the lead in transforming optometry. We provide a strong and clear voice for the profession, ensuring that their knowledge and skills are recognised and that optometrists can play a meaningful role in delivering new integrated eye health pathways. And we ensure, through our evidence-based guidance and our high quality CPD, that optometrists can excel in practice and are confident and capable in taking on new responsibilities:
Amplifying the expert voice of optometrists
Like the rest of the world, our year was dominated by the ongoing COVID-19 pandemic.
Our focus has been to ensure that the profession can continue to offer safe and effective eye care, and to ensure that pre-registration trainees were able to complete the Scheme safely.
We worked with decision-makers throughout to ensure that eye care was recognised as a public health priority, and optometrists were supported and resourced appropriately.
We also worked to shape the future of optometry and provision of eye care beyond the pandemic. We represented member views in responding to the final consultation on the GOC's Education Strategic Review which will inform the biggest strategic changes in optometrist's education and qualification in many years.
The College will continue to play a leading role in the profession's new route to qualification, including as the host of a knowledge hub to support the sector in developing new curricula.
Defining and supporting good clinical practice
Our clinical leadership was evident in our continued provision of evidence-based COVID-19 guidance, enabling practitioners to navigate change and continue to provide high quality, needs-led eye care.
Through regular updates, webinars, Q&As and one-to-one support from our clinical advisers, and our award-winning social media communications, we ensured members had all the timely information and resources they needed to maintain the highest standards of patient care.
Promoting lifelong learning and career advancement
By successfully adapting the Scheme for Registration in line with COVID-19 restrictions, we were able to deliver more than 3000 Stage 1 and 1700 Stage 2 visits over the year, and to welcome 800 new optometrists to the profession.
By rapidly moving our CPD provision online, we ensured that members could maintain and develop their skills and knowledge. An astounding 12,000 members attended College events over the year.
By working with the GOC to adapt our specialist provision, including offering the IP examination online and extending the timespan for completing the qualification, and obtaining approval for appropriately qualified IP optometrists to supervise individual sessions under overall insight of a designated ophthalmologist, we were able to ensure that optometrists could continue their career progression.
Optometrists have shown that they are ready and able to take on more responsibilities as we move towards the integrated eye care pathways we advocate in our joint vision with RCOphth. As your professional body, we will continue to make the case for a greater role in primary and secondary care, and in providing the clinical and professional support and guidance you will need. So, although it is the role of annual reviews to look back and celebrate all that we have achieved, there is so much to look forward to.
Thanks to all who have contributed to these successes and to our members for their continued support.
Our focus has been to ensure that the profession can continue to continue to offer safe and effective eye care.
Downloads