IP optometrist
Once, you have qualified as an optometrist, there are a number of career paths open to you that will enable to follow your interests, take on more responsibility and progress in your career. One of the most popular postgraduate qualifications in optometry is the Diploma in Therapeutics - Independent Prescribing (DipTP(IP)). You can take the qualification after two years in practice and it allows you to prescribe licensed medicines for conditions affecting the eye, and the tissues surrounding the eye. You will be able provide more eye care services in practice, or progress in your career in a hospital clinic.
Case study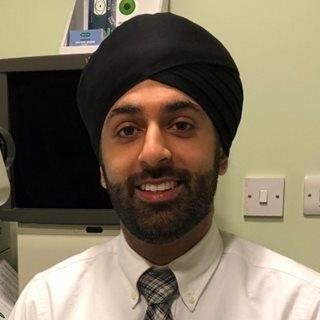 Dilraj Gumber MCOptom DIP TP (IP)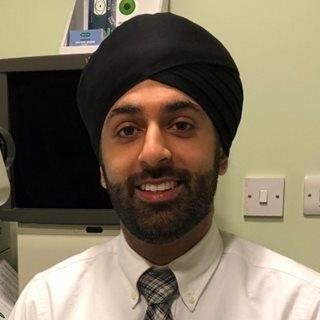 'When I started in optometry, I didn't know exactly how much variety there was in optics and how far I could progress in the field. But I knew I wanted to go as far as possible. I was keen to make the most of all opportunities as I knew they would enable me to progress within optometry and would add variety to the role.
'The IP (independent prescriber) course includes a hospital placement, which gives me lots of hands-on experience of a variety of eye conditions and really boosted my confidence when managing acute eye problems. Now that I have qualified, I am able to manage more complex cases to resolution, avoiding unnecessary referrals. My patients (particularly the elderly or those who rely on public transport) really appreciate this as our local hospital is over 20 miles away. Offering this service has increased patient loyalty and job satisfaction, and helps to drive the business commercially/financially, as we are remunerated for the extra services we provide.
'My future career ambitions include working part time in the eye casualty department so I get to see a wider range of acute pathology and gain experience managing these conditions alongside ophthalmologists. The IP qualification will be vital for this.'