Researcher
There is so much still to discover about the eye and vision and researchers are helping to extend our knowledge and shaping the profession.
A career in research usually begins with a doctorate (PhD), which takes around three or four years to achieve, once you have graduated. You could be working in a university or hospital or in a lab. As well as carrying out research, you'll be writing papers, attending conferences or, maybe even, presenting your findings to colleagues all over the world.
Case study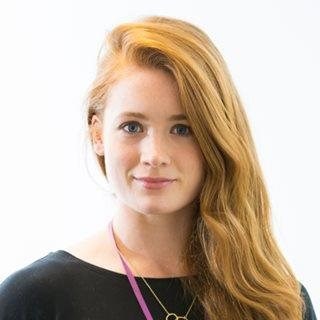 Dr Lesley Doyle MCOptom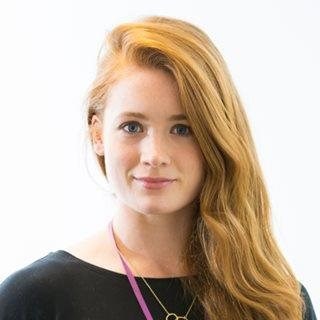 Researcher and locum optometrist
Where are you working at the moment? I currently have two roles. During the week I'm a researcher at the University of Ulster, funded by the Department for Employment and Learning investigating vision in children with Down syndrome and to keep my skills (and finances) up-to-date, I work as a locum (providing cover for optometrists on leave or for busy practices) at the weekend.
Why did you become an optometrist? I was always quite good at science subjects at school and knew that I wanted to do something in health care. I was considering physiotherapy and optometry - but not medicine as I have a severe vomit phobia!
As well as having the right A' levels, what else is important when considering a career in optometry? I think you definitely need to be a people person to enjoy working in practice as you will be spending a lot of time talking one-to-one with patients. On the other hand, working in research you spend a lot of 'one-to-one' time with your computer. There's very little human interaction (apart from the morning coffee run!) and you need a lot of self-discipline to keep motivated.
What was the degree course like? The course was definitely challenging and there are a lot more teaching hours than on other courses but there's a nice balance between lectures and practicals/tutorials. I didn't only do science subjects at AS and A level but I'm really glad that I studied biology and physics as these were touched on a lot during my first and second year at university. Exam time can be quite intense and there is a lot of factual information to learn - so you definitely need to be self- motivated and self- disciplined.
Why did you choose research? There are more career paths in optometry than people think. I always advise those thinking about their future career to gain experience in as many areas as possible and that will guide you in the direction of what you enjoy most. For me that's a little bit of everything and that's why I'm currently undertaking research - but mixing it with clinical practice.
Was it easy to find a job? Most of the large multiple companies visit universities to recruit second years for their pre- registration placements. If you are willing to move away from home there are plenty of placements out there, and many students end up working where they have done their placement or work experience. In Northern Ireland there aren't so many opportunities so there is a lot of competition, but this isn't the case everywhere in the UK.
There were also advertisements, posted within the university, for placements with a variety of practices including multiples, independents and hospital departments. I would recommend looking at as many options as possible. I was lucky enough to carry out my pre-registration year working part-time in two settings - a hospital and a practice and so got to know the pros and cons of each of them.
How would you describe a typical day in work? My day as a researcher is very different to my day in practice. In the first year of my PhD, I spent a lot of time reading around the subject to give me good background knowledge, as well as submitting applications for ethical approval of my research project (ensuring it is well designed and carried out). In my second year, I started to become familiar with the techniques I would be using and started collecting data from participants. I am in currently in my third year, finishing my data collection and analysing and writing up the results. I've also had the opportunity to teach and supervise undergraduate optometry students. In a research setting I work 9-5, Monday to Friday and occasionally locum at the weekends.
As a locum, a typical day is a lot more fast paced than a day in research and there's a lot more interaction with colleagues and patients. I see about 15 - 20 patients each day, spending 10 - 30 minutes with each patient.
Is the pay ok? I feel that the average UK optometrist's salary is good. However, I am based in Northern Ireland where this is a large population of optometrists and fewer posts so the salary is lower than in the rest of the UK.
What's the best thing about your job? The best parts of my job as a researcher are the fun, interesting people (especially the children) I meet and the travel. I get to attend and present my research at national and international conferences. Working as a pre-registration optometrist in a hospital setting was exciting because there was such a wide variety of weird and wonderful conditions to see and learn about resulting in every day being completely different. It's really rewarding when you detect a potentially sight-threatening condition where the patient goes on to receive treatment and retain their sight.
And the worst? Getting up in the morning - but I believe that you have to do that for most jobs!