10.05am - 11.05am
Interactive Session
INTERACTIVE SESSION 2: Dry Eye Diagnosis: Dews II Protocol (Positive Impact) & Toric lenses (Alcon)
Interactive session
Dry Eye Diagnosis: Following the Dews II Protocol (Positive Impact) & 'Comfortable Vision' for your Toric Wearers (Alcon)
CPD ref: C-102500
Description: This session, which takes place within the exhibition hall on the company stands using headsets to listen, comprises of two parts. Part one: This session explores the concept of comfortable vision for toric wearers, assessing their current needs and considers if we are currently meeting them. Studies show a lot of CL wearers with astigmatism are not satisfied with their visual experience so we will aim to enlighten ECPs on the importance of understanding the design and surface technology of a toric lens. This will not only increase the ECP's confidence but will effectively manage the wearer's evolving visual needs and improve their CL experience. Part Two: The DEWS II definition for Dry Eye Disease makes it clear that DED is multifactorial and characterised by, amongst other things, loss of homeostasis of the tear film including hyperosmolarity and ocular surface inflammation. This demonstration workshop will demonstrate two diagnostic tools that will significantly enhance the path to accurate diagnosis, expediting the process of getting patients onto the right treatment plan with less trial and error, thus helping speed up both the recovery process and crucially, symptom relief.
Target audience: Optometrist, Contact lens optician
Domains and learning outcomes
Clinical practice
s.5 Keep your knowledge and skills up to date
- Understands current research and developments of lenses for toric contact lens wearers
- Understand normal and abnormal levels of inflammation and osmolarity when assessing the tear film
- Understand the importance of inflammation and osmolarity in both diagnosis and management and dry eye disease
s.7 Conduct appropriate assessments, examinations, treatments and referrals
- Able to complete an informed clinical assessment of individual patients' needs and uses this to dispense, fit and advise on the safe and effective use of contact lenses.
- Able to identify, recommend and fit contact lenses to support and enhance individual patients' eye health
- Able to take a tear sample and assess inflammation and osmolarity of the tear film
Speakers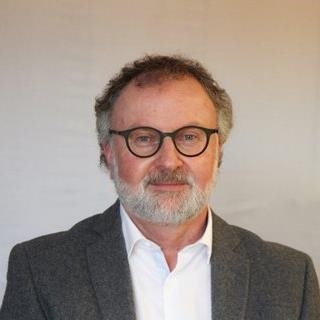 Nick Atkins FBDO(Hons)CL FBCLA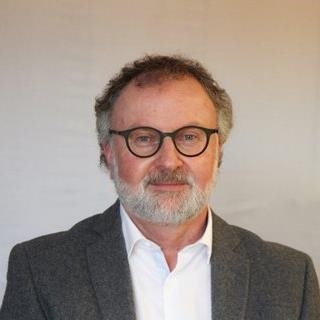 Nick Atkins is a contact lens optician with over 40 years' experience in the optical business. He has worked on both sides of the ophthalmic industry, initially in practice and later moving to the industry side with Bausch & Lomb where he spent 10 years in professional services and marketing roles. Nick is a Past President and an inaugural Fellow of the British Contact Lens Association (BCLA), where he has also served 3-terms on its Council. He is formerly a director of the board and a contact lens practical examiner for the Association of British Dispensing Opticians. Widely regarded as a key opinion leader in the UK optical sector, he has lectured extensively on clinical and business-related subjects throughout Europe, the UK and Ireland. He is a past member of the Ciba Vision Faculty and a Visiting Tutor at the Johnson & Johnson Vision Care Institute. Nick has lectured extensively on clinical and business-related subjects throughout Europe, the UK and Ireland. He has co-authored and written numerous clinical papers and articles and coordinated studies including the landmark EASE (Enhancing the Approach to Selecting Eyewear) study, examining the effect of using contact lenses to help with choosing glasses. Post B&L, Nick provided consultancy services to both sides of the optical business. Currently he is co-founder and Managing Director at Positive Impact (PI). PI distributes a range of specialist products including contact lenses and dry eye diagnostics and treatments.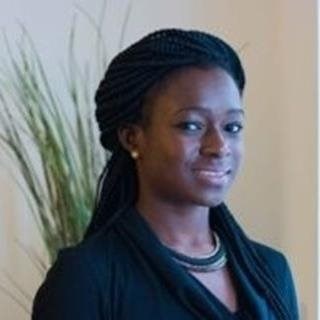 Buki Anthony, MOptom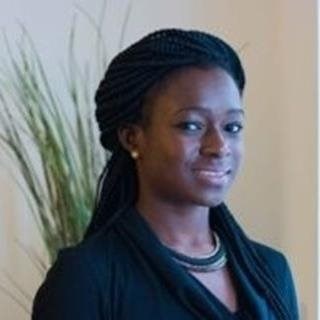 Buki is an Optometrist graduating from the University of Manchester with a Masters in Optometry. Over the last 15 years, she has honed her clinical experience across independent and hospital practice with a variety of contact lenses including - Scleral, Keratoconic and Orthokeratology. Buki started her educational presenting as a Contact Lens Clinic Supervisor at City University London as well as delivering in-house training to support staff within practice. She has supervised Contact Lens Opticians and Dispensing Opticians during their training. In her 5 years at Alcon, she has coached numerous practitioners and their staff to effectively manage their contact lens patients.