Student life
Making a successful transition from high school to university

Ruqaya Aslan, Glasgow Caledonian University

There are many practical aspects to pursuing a healthcare course like optometry, and the transition from high school to university is not simple. Hopefully, this advice will help you make a successful move:

Organise your time
At university, you need to take control of your schedule. Keeping organised is essential since things can pile up easily and get in the way. I find that making a to-do list helps me track what I have to do and approach my deadlines more effectively. It also allows me to prioritise important deadlines so that I'm up to date.

Seize those 'optional' opportunities
As optometry is a very practical field, ensure that you attend all the lab sessions on your timetable to get the best on hands experience with the optometric equipment. I would strongly recommend attending optional practical sessions too whenever you have time as those allow you to enhance your skills and fully assist you in understanding – especially at techniques such as retinoscopy and slit lamp, which might take some time to become confident at them. Encourage your friends to come too, that way you can support each other. The more practice you get, the faster you'll become proficient at these techniques!

Look after yourself
It is vital to find some time to look after yourself. Take regular breaks and remember to reward yourself when you complete tasks. Also, ensure that you are eating and sleeping well and finding time for your hobbies, as this will help you concentrate better on your studies. 

Make the most of your university experience!
Take any opportunities that come your way, join societies and sports clubs. It is a great way to make friends and interact with other students from a variety of courses and backgrounds. Many societies have weekly activities so make sure to get involved!

Boost your employability
Get involved in volunteering opportunities, as these will enhance your CV and help you later when you are applying for your pre-reg and for jobs. Employers will always look out for volunteering and work experiences. Try to get a part time job in an optometric practice, so you can put your knowledge from university into practice and improve your essential skills such as communication skills - and so also boost your confidence.

Student budgeting and finances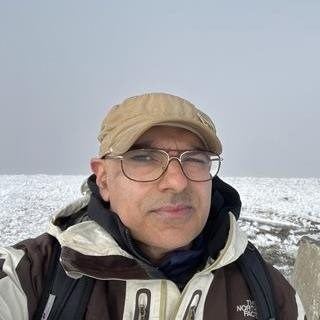 Sukbir Dosanjh, University of the Highlands and Islands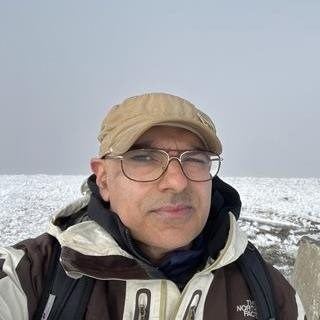 As an ex-banker, finance and budgeting is a subject close to my heart.It's not the most exciting topic, but it's certainly very important! And as a student on a four year course it's imperative to put a robust budget in place. The savings will be over a four year period and may mean leaving university without any overdraft or credit card debt. Good financial diligence at this point will put students in good stead for later life.

This is by no means an exhaustive list of tips and tricks, but it will help you steer clear of some common pitfalls. I have also listed some websites below that provide some good advice.

Budget on a weekly basis
Try to budget on a weekly basis – breaking down your finances into bite size chunks will make things more manageable. Make sure you know how much is going out of your bank account in regular payments (direct debits/standing orders) and how much disposable income you have to spend weekly - and avoid spending more. You can do this with pen and paper, a spreadsheet or use an app. Your banking app may include this as well.

Keep to cash where you can
This may seem old fashioned, and I'm showing my age here,but, I find it useful to draw my weekly spending money as cash. This means you physically see the funds depleting throughout the week - not a pleasant feeling! This is a very different feeling from using Apple Pay or tapping your debit card when making purchases - which research suggests are pleasurable actions - especially for small impulse purchases such as coffee. Small impulse purchases are habit forming and add up over the year - a coffee and cake twice a week is over £700pa.

Reduce your deliveries
Although, food delivery services, such as Just Eat or Deliveroo, provide convenience and time savings, they can work out very expensive - and they are habit forming – as demonstrated by multi billion euro turnover for these firms. Retailers not only charge delivery fees - but also often increase prices to cover the cost of commission paid to the delivery services. I work as a delivery driver and note that student halls are regulars!

Beware of interest free credit
Your bank may provide a 0% overdraft or credit card - however, as I know from personal experience using these services regularly means you end up using them every single month. Ultimately, you end up leaving uni with debt owed to your bank - which is 0% whilst you are a student, but as soon as you start work the interest will increase - often as high as 40% APR or more!

Useful resources: