Editorial: The end of a cycle
8 October 2021
Volume 22, Issue 3
As we head towards the end of the latest 3-year CET cycle, I am pleased to share with our readers the latest evidence-based and peer-reviewed CPD content in this month's issue of Optometry in Practice.
Despite recent advances in the management and treatment guidelines for dry-eye disease (DED), the condition is still managed differently across the world. From diagnosis to disease progression and treatment, patients should be well informed about the safe and effective use of available therapies. Our first article by Aston University academics, Sònia Travé Huarte and James Wolffsohn, covers a wide range of management strategies available at each severity level and between subtypes of DED. The authors suggest that although major advances have been made in new therapies, much more research is needed to understand the temporal-therapeutic profile of each treatment, to understand when a specific therapy is more beneficial and to optimise compliance and effective application.
Building on the DED theme, our second article by independent prescribing (IP) optometrist, Ross Henderson, presents a retrospective audit of National Health Service (NHS) prescribing by an experienced IP optometrist. Of the 65 individuals included in the audit, 35% of patients given an NHS prescription for dry-eye treatment did not persist with the lubricant over a period of at least a year. Of those who persisted with lubricants, 79% were on medications that can have DED as a side effect compared to 48% of those who discontinued. In addition, of those who persisted with lubricants, 55% had moderate or severe corneal staining compared to 29% of those who discontinued lubricant use. The author concludes that these risk factors may be helpful in deciding whether patients will need a repeat prescription from their general practitioner. However, Dr Henderson also reminds readers that caution should be exercised in requesting repeat prescriptions without exploring other treatment options.
Laser-assisted in situ keratomileusis (LASIK) has been used to correct ametropia for over two decades, and it remains one of the most commonly performed elective procedures in the world. In any medical speciality, such as refractive surgery, it is important that clinical outcome data are routinely collated and analysed as part of standard care. The value of publishing clinical outcomes is increased if they are presented in a standardised format for ease of comparison. To that end, our third article by a team of clinicians in Birmingham, London and Manchester uses a retrospective non-comparative case series study to familiarise optometrists with the universal, standard way of reporting refractive surgery clinical outcomes covering the four main areas of accuracy, efficacy, safety and stability.
Given the prevalence and clinical impact of uncorrected myopia, optometrists are now in a position to arrest and manage the onset and progression of this refractive error with an array of methods, supported by an exponential growth in our evidence base. The final article in this issue, by James Wolffsohn, Elizabeth Lumb and Anna Sulley, supports eye care practitioners to consider myopia management options, so they can apply evidence-based practice, in consultation with the patient, to select the most appropriate myopia management plan.
As ever, I hope you find the latest selection of articles in Optometry in Practice interesting and informative.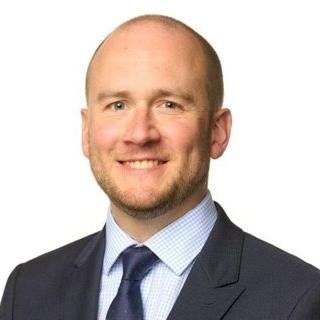 Professor Leon Davies PhD BSc(Hons) FCOptom Prof Cert Med Ret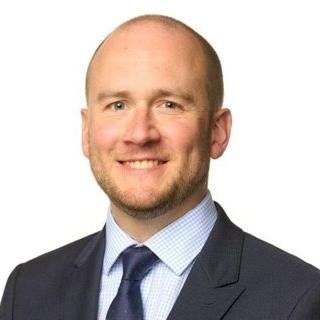 President, Council Member - West Midlands
Leon Davies is a registered optometrist and Professor of Optometry & Physiological Optics at Aston University. A Liveryman of the Worshipful Company of Spectacle Makers, Leon holds fellowships with the College of Optometrists, the American Academy of Optometry, and is a Senior Fellow of the Higher Education Academy. Leadership roles at Aston University include Director of Research (2010-17) and Head of the School of Optometry (2016-21). His clinical research is focused on presbyopia and the restoration of ocular accommodation to the ageing eye.